BITRIX24
Processes . People. Products.
Frustration in the workplace is normal–but being equipped with the right information helps you avoid that and maximise the growth of your business and people.

With a clear and efficient processes you and your team are equipped and empowered to work together and grow your business.

Bitrix24 is a collaboration platform launched in 2012. Bitrix24 provides a complete suite of social collaboration, communication and management tools for your team, including CRM, files sharing, project management, calendars, and more. Bitrix24 is available in cloud and on premise.

SIGN-UP NOW- FREE - No credit card needed for the FREE account.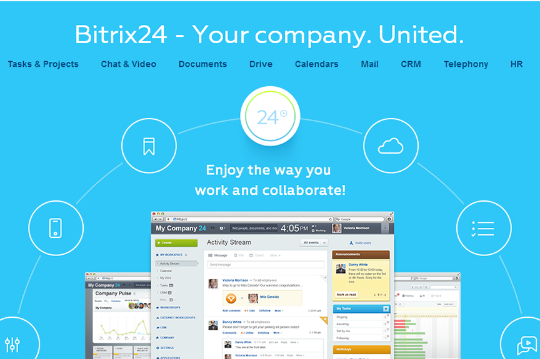 Complete our short assessment and we will give you a guided tour of the features that will help you excel and a 30 day FREE trial - no strings attached.
Bitrix24

Bitrix is an integrated and automated work monitoring, project management, customer management and team collaboration software specially designed to maximise organization's growth and profitability by dramatically increasing the organization's efficiency and effectiveness.

Bitrix24 is available in cloud, on-premise with open source code access and iOS and Android mobile devices.

What can we do for you. Licencing, customisation, training and support. Book your demo today.